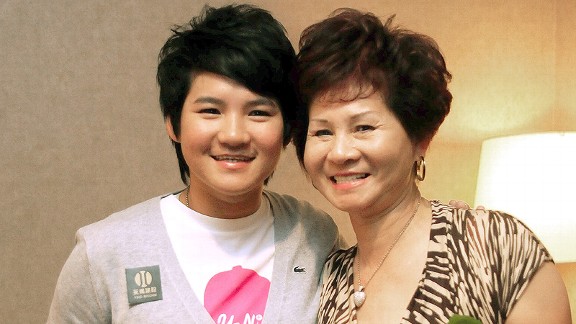 Courtesy of Yani Tseng Yani Tseng recently visited her mom, Yu-Yun Yang, in Taiwan, and no amount of jet lag could keep her from being excited.
To my dear mom, Yu-Yun Yang, Happy Mother's Day!!
As a professional golfer traveling around the globe to play tournaments, often for an extended time, my mom's support and caring are always in my heart, my warmest and most touching motivation.
After the tournament in Hawaii, I needed to be in New York before flying back to Taiwan. It's a long journey and I had a very busy schedule in Taiwan, but just thinking that I could spend good time with my mom, suddenly I felt very upbeat.
This year is very special since there are three moms in my family -- my mom, grandmom and my sister-in-law, who just became a mom several weeks ago. While we were gathered together, in addition to chit-chat, my tournament experiences and some interesting things I encountered, the common subjects were circling around my lovely niece -- she is so cute. When I was holding her and feeding her with milk, suddenly I felt the greatness of being a mom.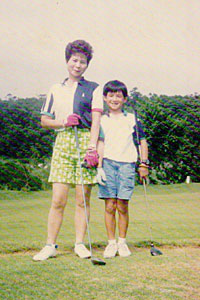 Courtesy of Yani TsengYani Tseng's mom was an avid golfer too and has been supportive of Yani every step of the way, from junior golf, to Q school, to globe-trotting professional.
Since I was a little girl, mom always supported any interests of mine. Especially in golf, since mom was also an avid golfer. When I decided I wanted to turn professional, mom did not complain and came to the U.S. to accompany me and take care of me for several months when I prepared for the Q-school. While I was an amateur in Taiwan, playing junior golf tournaments, mom often drove me around between school, golf courses and home, and took care of all my three meals. It's truly a hard job, and I really appreciate her sacrifices.
I always feel my mom is very cool! Although she often dresses very modern, inside her heart, she is a very traditional Taiwanese woman. Although she cannot speak much in English, she is very brave to communicate with people in the U.S., especially Suzann Pettersen's mom. Sometimes, I have seen them communicate with their hands and body language. I really feel they are lovely!
I believe all moms around the entire world are the same. They sacrifice for their children without asking for returns. Here I want to say to all moms around the world: Happy Mother's Day. I also wish my mom will always be happy and, of course, being healthy is also very important!
Mom, I love you. I will continue to work hard to pursue my dream.